Shopping Cart
Your Cart is Empty
There was an error with PayPal
Click here to try again
Thank you for your business!
You should be receiving an order confirmation from Paypal shortly.
Exit Shopping Cart
Blissfully Creative Moments
Wedding Style Designer and Events Planner
| | |
| --- | --- |
| Posted on July 16, 2020 at 6:50 PM | |
This is the thought that runs through the minds of many couples. If this is, you! Pay attention, your psyche is trying to tell you what you already know the answer to. It's often a challenge when you are planning your own wedding, knowing how to allocate money to each vendor/supplier, and where it could be best spent. We love the challenge that all new events bring, if we notice your hard-earnt wedding dollars are wasted on service, we'll be the first to let you know, (this includes our own services). So, if any of the above scenarios echo with you, perhaps it's time to call us.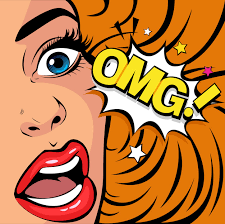 You Have A Life Which Includes Work, Possibly Children and Accommodating Relatives from Out of Town
Life can become busy. Wedding planning and coordinating is a full-time job for us. We understand that it gets pretty crazy trying to juggle and stay focused on the details of your event when you have a dozen different vendors wanting your full attention. A busy life can create chaos when it comes to getting the smallest detail wrong when you are confirming your wedding vendors or suppliers, these have the potential to lead to the hideous nightmares on your big day. Delegating these jobs to wedding professionals like us is the greatest peace of mind money can buy. Having a knowledgeable person cross checking all booking you've made is priceless. Our wedding coordinators can also make suggestions about bookings you may not have so far considered or they can assist with ensuring a better experience with the one you have already booked.
If you have booked any kind of transport for your guests (this may be by Charter coach or Car Hire), we can be there on the day to help make sure the whole day runs as smoothly as possible. The drivers will have our contact details to the lead up to your wedding, and it's nice to know that if a

 guest goes missing or a driver gets lost – then they have someone to call on the day of the event. It should never be the Brides or Grooms, not even any member of your wedding entourage party…They should be fully focused on helping you both be calm.



Keeping Track of The Multiple Wedding Vendors/Suppliers You Have Hired

You started a relationship with Pinterest during the planning of your unique wedding, and the temptation of wanting to bring everything to life that you've seen has become all too real. Juggling multiple vendors/suppliers and understanding the dependencies of each one, as well as their own timings is an art form. Outsourcing this to a professional who can pull it all together is always a grand idea and worth its weight in gold.



Personalised Favours and Details
If you've made your own personalised favours or table placement/menus, that need set-up can create a great deal of pressure relying on family and friends to do this for you. After all, they want to be there with you enjoy the day just as much as you do, and why shouldn't they. This is not something we'd ever recommend. If something happens on the day of your wedding, it may be hard to make peace with a family member or friend afterwards if they let you down, and frequently not worth the heartache that it occasionally causes.



Style and Location of Weddings
So, you both decided to have your wedding at home. Weddings at home are never easy for many reasons. Do you really want a group of wedding vendors/suppliers trudging through your home whilst you are trying to relax whilst getting your hair and makeup done or for the fella's you don't want to be stressed by numerous questions you just want to chill and remember the order of your ceremony. All this can be a bit overwhelming as usually on the day of the wedding you can't always be around to see what's going on and why would you want to deal with it. Weddings at home always benefit from one of our more substantial coordination packages involving site visits to your home in the months leading up so have a good grasp on the property and have a seamless take over on the wedding day. It's always a better experience if questions from vendors/suppliers are fired across to us, so that you yourselves are not working on the day of the event.
Outdoor wedding, peace of mind is always assured by hiring one of our coordinators to be there and oversee the setup of your wedding. We will direct your vendors/suppliers to the precise location of the place where you'd like the ceremony to be setup. We'll make sure your entertainment, musician and celebrant have arrived, and anyone you have booked for your decor. We'll also take any of your own special items and put them in place for you. Just in case you were quiring, we can also supervise pack up – and pick up any of your own items or special effects left behind.
Blank canvas spaces make the best events. You can really make it your own if you're starting from just a vacant place. By having someone there at the start of the day ensure all your deliveries arrive, , your catering team and kitchen equipment is there along with your lighting being set up at the start of the day is practical. Having the contact name and number of your wedding coordinator to give out to your vendors/suppliers is invaluable. You sure don't want them to be calling you on the day if any problems arise or deliveries are late.



Your financial Investment to The Wedding Is Potentially One of You Biggest Outputs
The expense of a wedding coordinator is often insignificant in comparison to the thousands that many will spend on Florist/Photographer along with food and beverage alone. Couples can spend so much on their wedding day and have no one to act on their behalf ensuring that all their hard-earnt money that they have invested is really a reflection of everything they wanted the day to be. Only for it to seem so brief as they were not able to be present in the moment and enjoy every second and memory.

COORDINATOR PACKAGE

 

www.blissfullycreativemoments.com/coordinator-package

 

BOOK A CONSULTATION

 

www.blissfullycreativemoments.com/contact



Categories: None
/